Condominium
Tower Amenities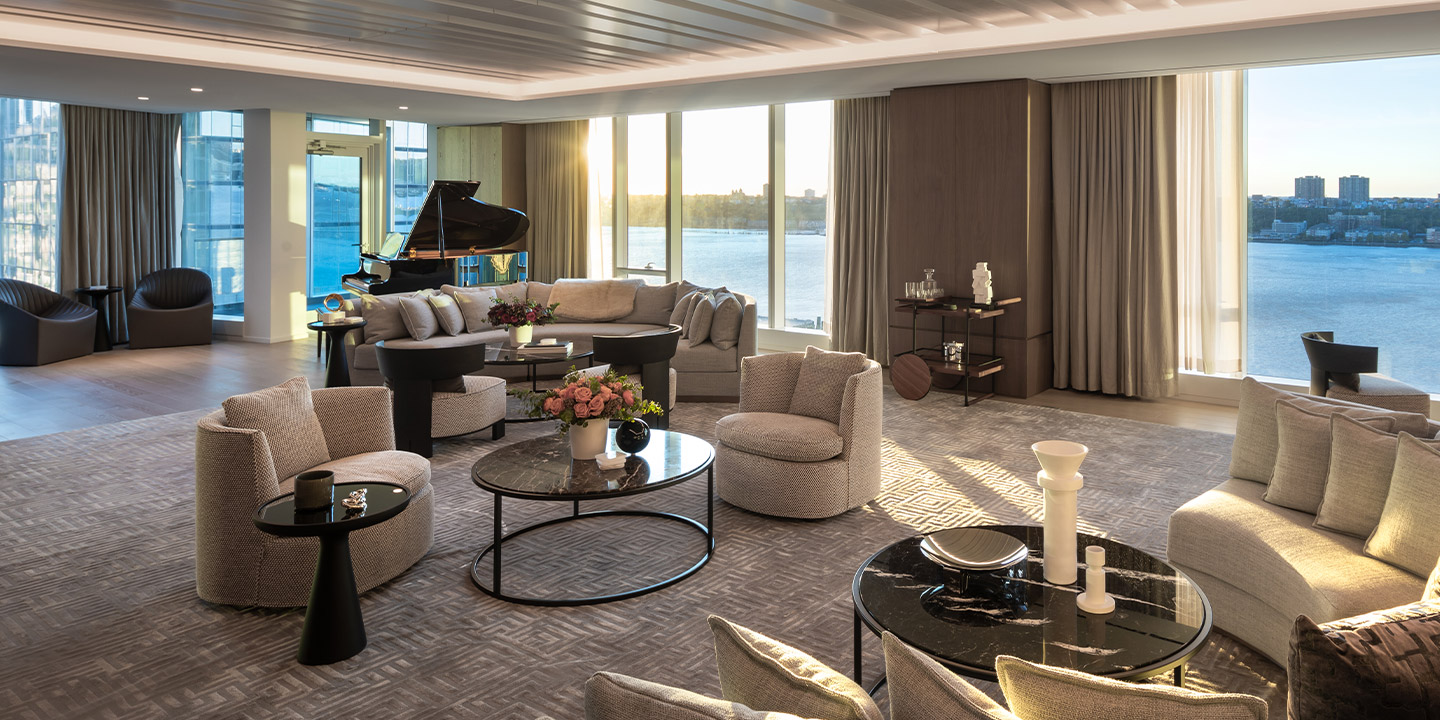 A Curated Collection of Private Amenities, Designed to Surprise and Delight
Waterline Square contains its own private tower amenities for exclusive use by condominium residents. Each sky-high suite of private amenities provides residents with carefully considered indoor and outdoor spaces to relax and entertain.
Privacy
Retreat in Comfort
Gracefully appointed suites offer the freedom to connect and unwind in an atmosphere of total ease.
Thoughtful experience
Gather with Your Greatest
A diverse range of entertainment spaces makes it easy to bring together your favorites and create new memories.
Tasteful Array
Host with Ease
Intimate receptions, dinner parties and more all find a place for celebration in private dining spaces.