"We were trying to create Place, and a sense of a community was always at the forefront of our design mission."
James Linsley
President GID Development Group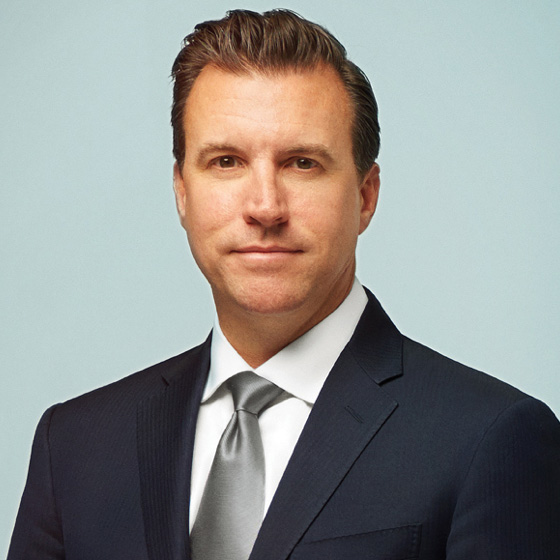 GID Development Group
James Linsley, President
Founded in 1960, GID is a privately-held, diversified, vertically-integrated real estate company that develops, owns, and operates a portfolio of multifamily, industrial, and mixed-use developments. Originally, GID invested in real estate exclusively for its own account. However, since 1993, GID has primarily invested through a series of institutional co-investment programs, serving as a general partner and fiduciary to some of the largest pension and sovereign wealth funds in the world.
With corporate offices in Atlanta, Boston, Dallas, New York, and San Francisco, GID is an experienced real estate private equity investor and manager supported by an integrated operating platform and has extensive and deep experience across multiple asset classes. GID's existing and under-development properties are valued at over $22 billion as of September 2021, and has developed, managed or acquired over 89,000 residential units and 32.2 million square feet of commercial space in twenty-four states. The current portfolio includes over 41,000 residential units, 1 million square feet of retail and office space, and 20 million square feet of industrial space. More information is available at www.gid.com.
Richard Meier & Partners Architects
One Waterline Square Architecture
The work of Richard Meier & Partners Architects is instantly recognizable and internationally respected. For over five decades, the firm has been appointed to design important buildings, and it has successfully completed over 130 projects across North America, South America, Europe, and Asia. Among its best known works are the Getty Center in Los Angeles, California; the United States Courthouse in Islip, New York; the Perry Street & Charles Street Condominiums in New York City and the Jubilee Church in Rome, Italy.
Champalimaud Design
One Waterline Square Interiors
Champalimaud Design is a multi-disciplinary interior design and planning firm specializing in bespoke, high-end hospitality, public space and residential design. Champalimaud's renowned design teams offer services including interior master planning and design, exterior concept direction, residential purchasing services and sales and marketing support. The award-winning firm is recognized globally for its visionary design concepts and keen ability to infuse spaces with modernity while maintaining integrity, character and sense of place. Headquartered in New York City, the firm was established in 1981 in Montreal by Portuguese-born designer Alexandra Champalimaud to provide sophisticated design solutions to an international clientele.
Kohn Pedersen Fox Associates
Two Waterline Square Architecture
Kohn Pedersen Fox Associates is a unified architectural practice focused on the design of buildings of all types and scales, in all geographic regions. In addition to its New York headquarters, the practice has offices in London, Shanghai, Hong Kong, Seoul, and Abu Dhabi. The firm's extensive portfolio, which spans more than 35 countries, includes a wide range of projects from office, hotel and residential buildings to civic and cultural spaces to educational and laboratory facilities. Earning the firm recognition as one of the most respected architectural design practices in the world, KPF's body of work has been widely exhibited, is the subject of 13 monographs, and has won over 300 awards.
Yabu Pushelberg
Two Waterline Square Interiors
George Yabu and Glenn Pushelberg have been creating timeless and artistic designs worldwide for over 35 years, and have been recognized as innovators in the hospitality and retail design industries. Their innovative designs have earned their team countless accolades for their work, including the Hospitality Design Platinum Circle Award and the James Beard Foundation Award for excellence in restaurant design. They have been named Designer of the Year by Contract, and are Interior Design's "Hall of Fame" inductees, who also named Yabu Pushelberg the "#1 Most Admired Firm".
Rafael Viñoly Architects
Three Waterline Square Architecture
Rafael Viñoly Architects, founded in 1983 and based in New York City — with offices in London, Manchester, Abu Dhabi, Buenos Aires, Chicago, and Palo Alto — is an internationally renowned architectural firm with projects spanning six continents.
Groves and Co
Three Waterline Square Interiors
Groves and Co. combines a fresh modern aesthetic with sophisticated materials and luxurious finishes—bringing together the best of contemporary design, comfort and style. This dramatic combination produces sophisticated, elegant environments infused with warmth and ease.
Rockwell Group
Interiors of The Waterline Club
With global offices to support a far-reaching vision, Rockwell Group is an interdisciplinary firm that emphasizes innovation and thought leadership in every project. Founded in 1984 by David Rockwell, the firm creates extraordinary experiences and built environments the world over. Based in downtown New York with a satellite office in Madrid, Rockwell Group specialize in a wide array of work from luxury hospitality, cultural, and healthcare projects, to educational, product, and set design.
A combination of interactive technology, handmade objects, custom fixtures and furniture create environments that seamlessly integrate technology, craftsmanship and design.
Mathews Nielsen Landscape Architects
Landscape Design
MNLA believes that landscape architecture is more than a profession – it is an optimistic way of seeing the world and envisioning its possibilities to be both beautiful and responsible. The firm practices landscape architecture as a medium capable of reinvigorating, healing, and mediating places. Their work embraces catalytic and performative landscapes that deepen cultural expression through memory and hope. The recipient of nearly 100 awards in its 20+ years of practice, MNLA's greatest reward is work that changes lives and strengthens and empowers communities. MNLA is dedicated to uniting their clients' needs with a clear and creative vision for the places they inhabit. Their designs have renewed the environmental integrity and transformed the quality of a wide range of spaces. They work with clients on projects large and small from master planning through realization and beyond.
Hill West Architects
Project Architect
Hill West Architects is an industry-leading, New York City based architecture and design firm dedicated to the creation of the highest quality multi-use buildings. Hill West is a collaboration of over 120 design professionals deeply experienced in the planning and design of high-rise residential and hospitality buildings, retail structures and multi-use complexes. Together the team strives to create buildings that are efficient and beautiful, contextual yet fresh, and timeless yet reflective of the present moment. Hill West has designed many of the most prominent structures in the New York City metropolitan area.
Corcoran Sunshine Marketing Group
Exclusive Marketing & Sales Agent
With over 30 years of experience in marketing and collective sales of $49 billion, Corcoran Sunshine Marketing Group is the recognized industry leader in the researching, planning, design, marketing, and sales of luxury residential development both in the United States and across the globe. Bringing together the best and brightest minds in the business, and bolstered by incomparable market knowledge and innovative strategic vision, Corcoran Sunshine has consistently been ranked the top marketing and sales organization in the industry.
The Corcoran Group
Exclusive Marketing & Leasing Agent
The Corcoran Group has been a leading residential real estate brand for nearly 50 years. Through its New York City, Hamptons, and South Florida brokerages, along with its rapidly growing affiliate network, the firm is home to more than 50 offices and 3,800 independent salespersons in key urban, suburban, and resort markets nationwide. Corcoran agents earn and keep their clients' trust with an unwavering commitment to white-glove service, expertise, and integrity. In every market served, Corcoran helps you find the home that's just right for you. Live who you are®. The Corcoran® brand comprises both offices owned by a subsidiary of Realogy Brokerage Group LLC and franchised offices, which are independently owned and operated. For more information about The Corcoran Group, please visit www.corcoran.com.
The Charles Group
Creative & Technology Agency of Record
Founded in 2011 by brother-sister duo Aaron and Samantha Edwards, The Charles is a multi-disciplinary agency based in New York City, with offices in Chicago and London. By focusing on The Core Five (strategy, media, content, design and technology), the agency is able to deliver results that distinctly impact, engage and, most importantly, drive conversions. Whether it's omni-channel strategies and content production or fully interactive experiences and e-commerce solutions, The Charles has enhanced the digital profiles of the world's most prominent luxury, lifestyle and media brands.
Noë & Associates
Branding
With an international team, offices in New York and London, Noë & Associates collectively work on creating brands, experiences and communication strategies for many of the world's most interesting real estate and luxury projects. As both a practice and a brand consultancy Noë & Associates specialises in delivering discreet individual solutions covering brand strategy, content and production, cultivating and communicating effective visual identities and highly sophisticated brand strategies that set its clients apart.
Culture Corps
Waterline Square Artwork Curators
Culture Corps is a leading creative consultancy founded by Doreen Remen and Yvonne Force Villareal. Building on decades of art world experience, the partners established Culture Corps to strategize and implement innovative arts and culture programs for businesses across multiple industries. Offering art advisory, brand collaboration, and cultural programming services, Culture Corps brings the integrity, talent, and popular appeal of great artists into the everyday. Through tailor-made artistic interventions, we strengthen the identity of our distinguished clients and enhance the experience of their audience.